Race Events
July 2018
Race 3 " $10k Summer Classic"
Date: Sunday 22nd July 2018
Opens: 07:00am
Closes: 22:00pm
---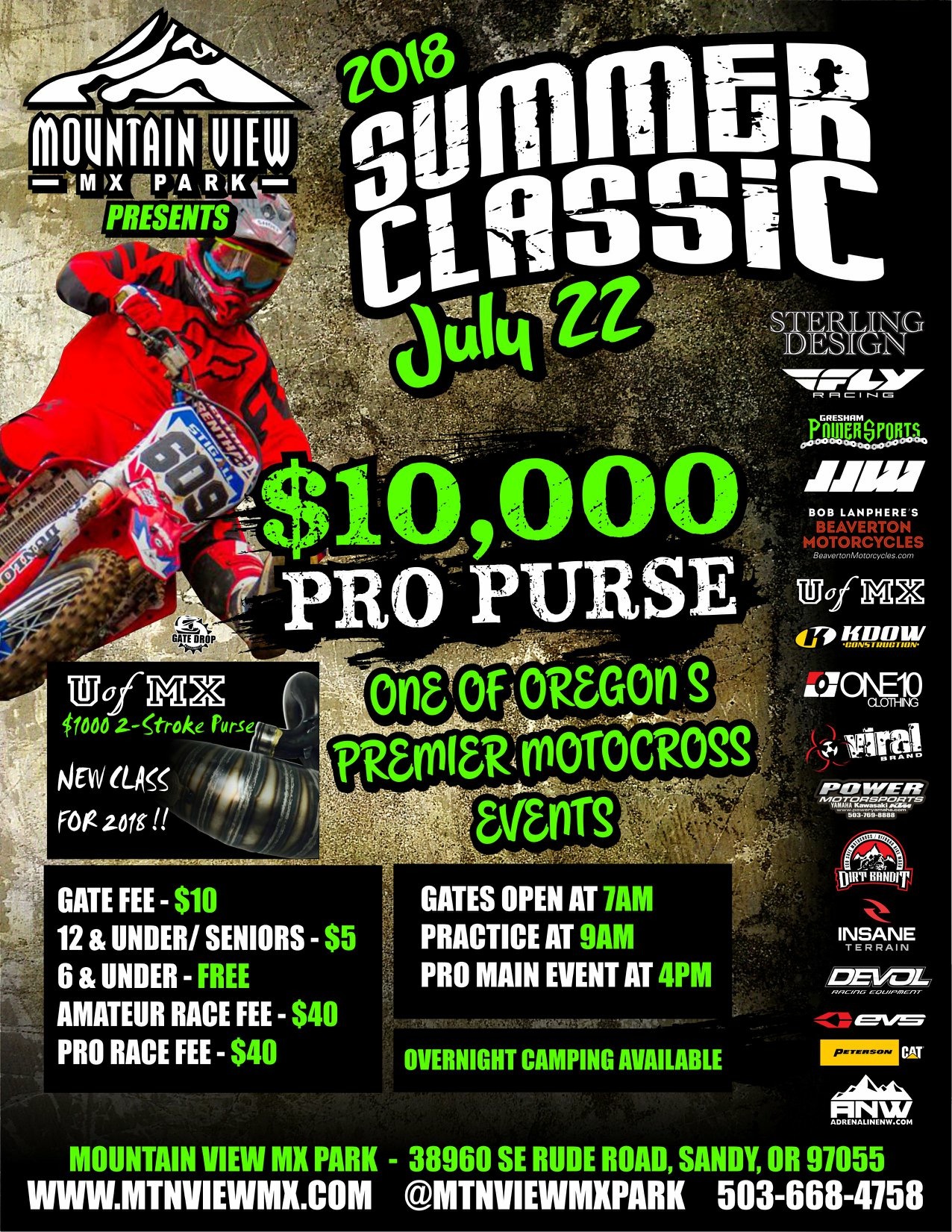 $10k Summer Classic plus a $1k " 2 strokes ain't no joke" bonus race! This is one of the biggest races here in the NW during the 2018 season. We haven't had the same person win the event yet! Peick won it the first go around, Weeck took the top spot on the podium two years ago and last season Bowers took those honors.
August 2018
Round 4 and Race 3 of the "Fly Five"
Date: Sunday 12th August 2018
Opens: 07:00am
Closes: 05:05am
---
Come join us for another rad weekend of Moto and fun off of the track as well!
September 2018
Race 5
Date: Sunday 9th September 2018
Opens: 07:00am
Closes: 17:00pm
---
Organized Public Practice on Saturday and Race 5 on Sunday
Camping available Friday and Saturday nights
Race 6 and the Final round of the "Fly Five"
Date: Sunday 23rd September 2018
Opens: 07:00am
Closes: 17:00pm
---
Race 6 and the final round of the "Fly Five"
Organized Public Practice on Saturday
Camping available Friday and Saturday nights