2018 Schedule is now Live

Posted in Schedule, Website news on Mar 31, 2016 by Simon Hewitt
2018 schedule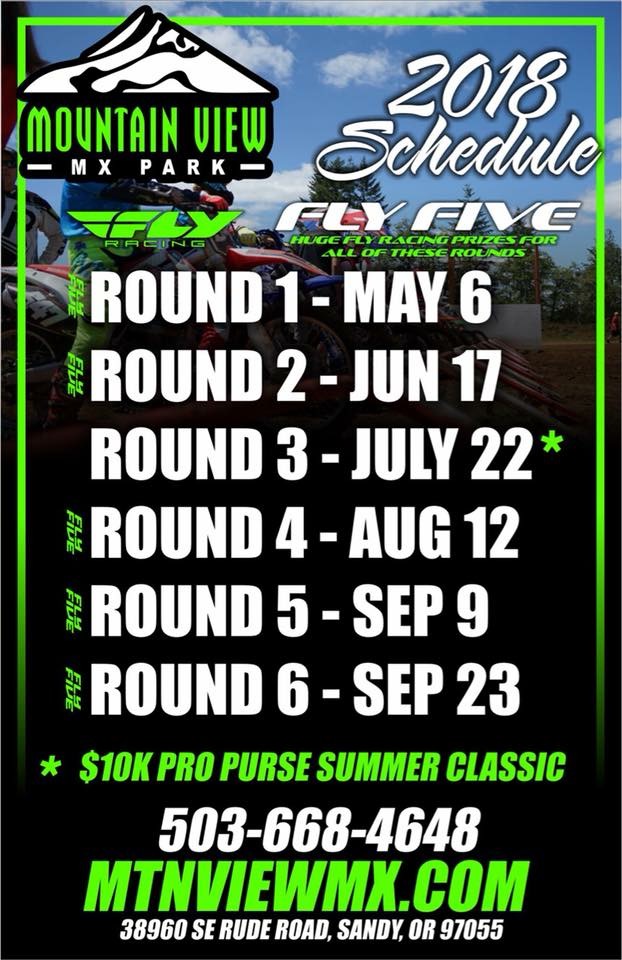 You've been asking, and here we have the 2018 Mountain View MX Park Schedule.
You can view the upcoming events in our schedule here.
You can also view Organized Public Practice, Unlimited Practice and Race events in their own categories.
We're going to be making a few changes and adding events over time, but for now we hope you enjoy using our website and of course love coming to Moto with usin 2018!
Thanks, Mountain View MX Park